In order to place bets you need to login to Betfair. You can do this on "Betfair" page of the bot.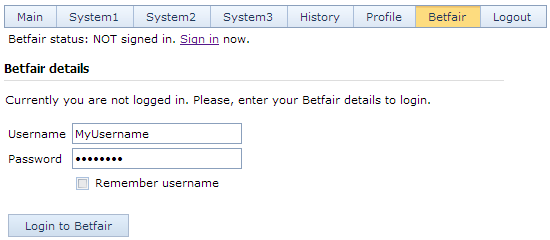 Enter your Betfair login details and click 'Login to Betfair'. If you want Betfair username to show in the top bar, tick 'Remember username'. If login was successful you'll see a confirmation message and the page will start looking as follows.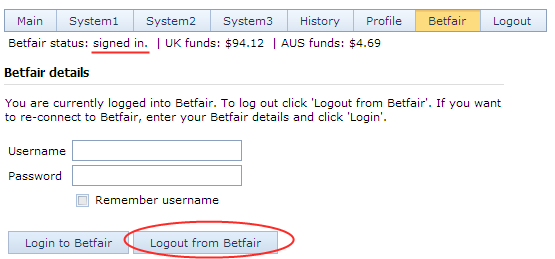 'Signed in' status and your account funds will appear on the top. Also 'Logout from Betfair' button will show up that can be used to log out.